Dalia: a new district in the heart of the city
With its different housing typologies – houses, urban houses and condos – centered around a huge private courtyard with tree landscaping and abundant greenery, Dalia is a neighborhood in itself. The positioning of the project provides privacy with its backyards and walking paths leading to the pool and urban chalet. Located behind the houses, the 7-storey condominium building offers a breathtaking view of Mont-Royal and the future Royalmount. On the roof, we find urban gardens and a private lounge for the residents. Delivery of the first units is scheduled for early 2023.
---
1 Bedroom Condo – Starting at $298,800 + taxes
2 Bedroom Condo – Starting at $428,800 + taxes
3 Bedroom Condo – Starting at $598,800 + taxes
Urban House – Starting at $698,800 + taxes
TAKE ADVANTAGE OF THE DEVELOPER'S MAJOR PROJECT MORTGAGE RATE OF 3.49%*
*For a limited time, conditions apply. Details in our presentation pavilion.
Close to you. Close to all.
---
Located in Saint-Laurent, in the heart of Montreal, Dalia is judiciously positioned near the city's main roads, bicycle paths, the Du Collège metro station and major urban centers. Your new home will allow you to combine leisure, work and family life.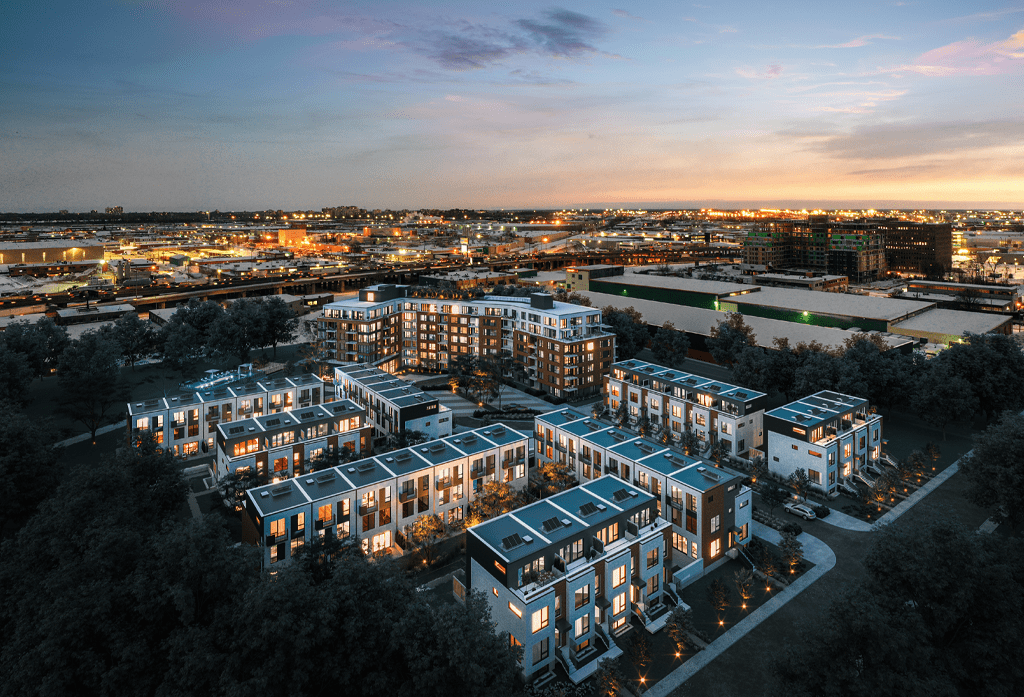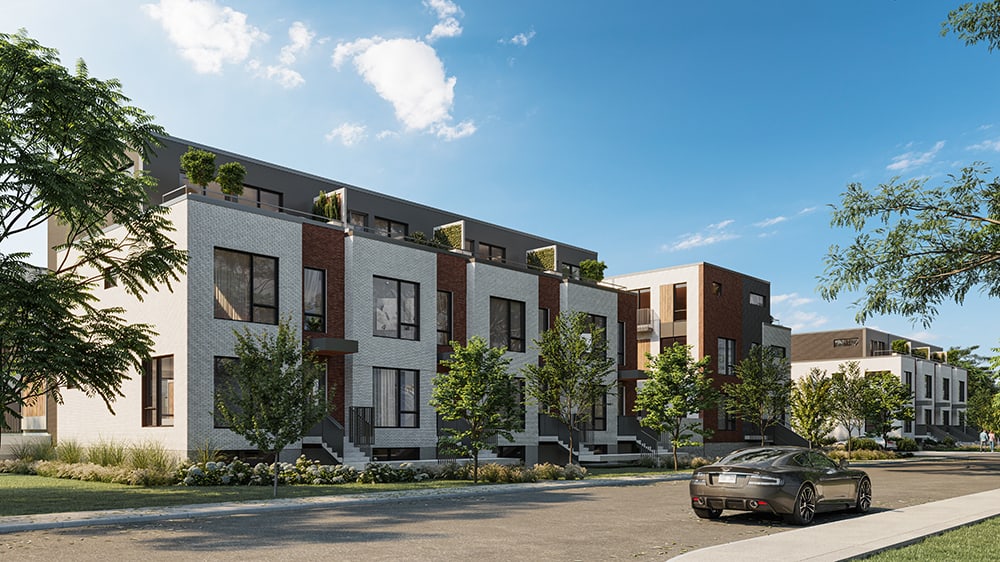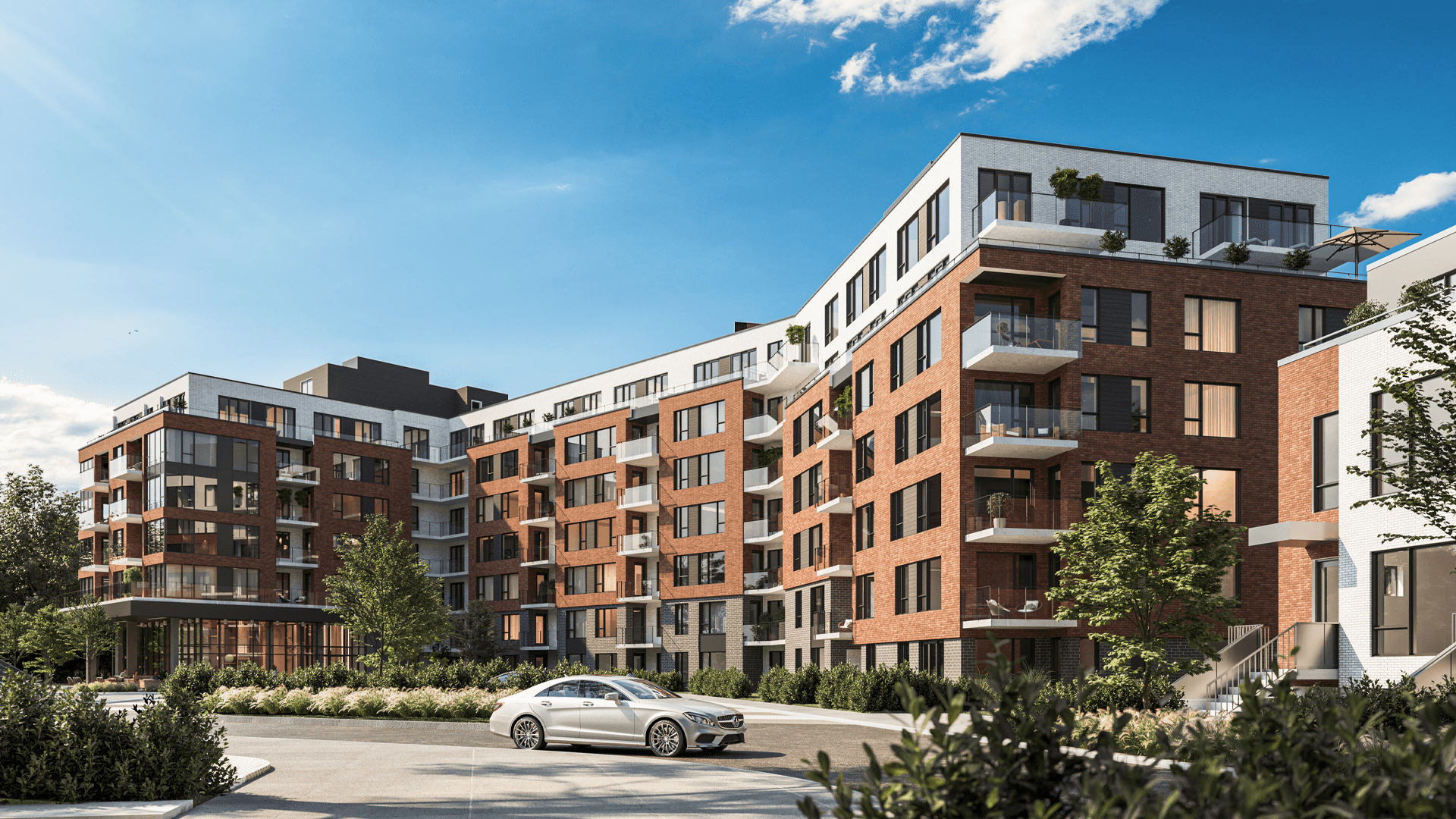 The work for the implantation of the infrastructures is progressing rapidly.