Welcome to Dalia, welcome home
Discover our relaxation and leisure areas at the cutting edge of refinement.
Interior common areas
You will find a training room and a reception room combined with a large outdoor terrace. Our vision is to offer a distinguished environment that gives you access to unparalleled comfort. Its numerous common spaces include a welcoming lobby with a high ceiling, very bright and airy, where we will create friendly spaces to sit and meet.
Outdoor common areas
In our interior courtyard, you will find walking paths, a private bike path that joins the municipal bike path and a children's park. You will also be able to enjoy an outdoor heated in-ground pool, bordered by a large terrace. Everything is there to relax and enjoy your new neighborhood.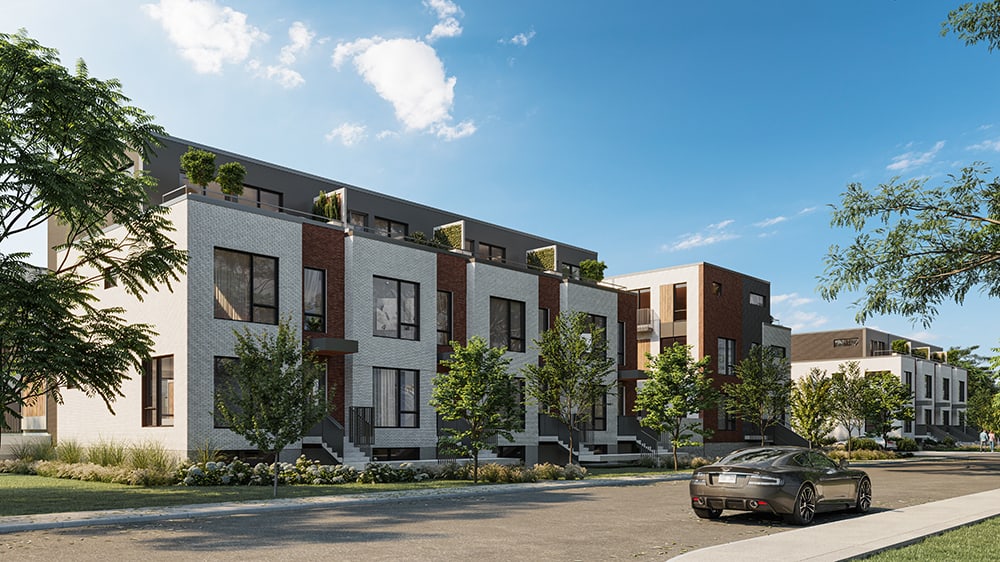 Starting at $998,800 + taxes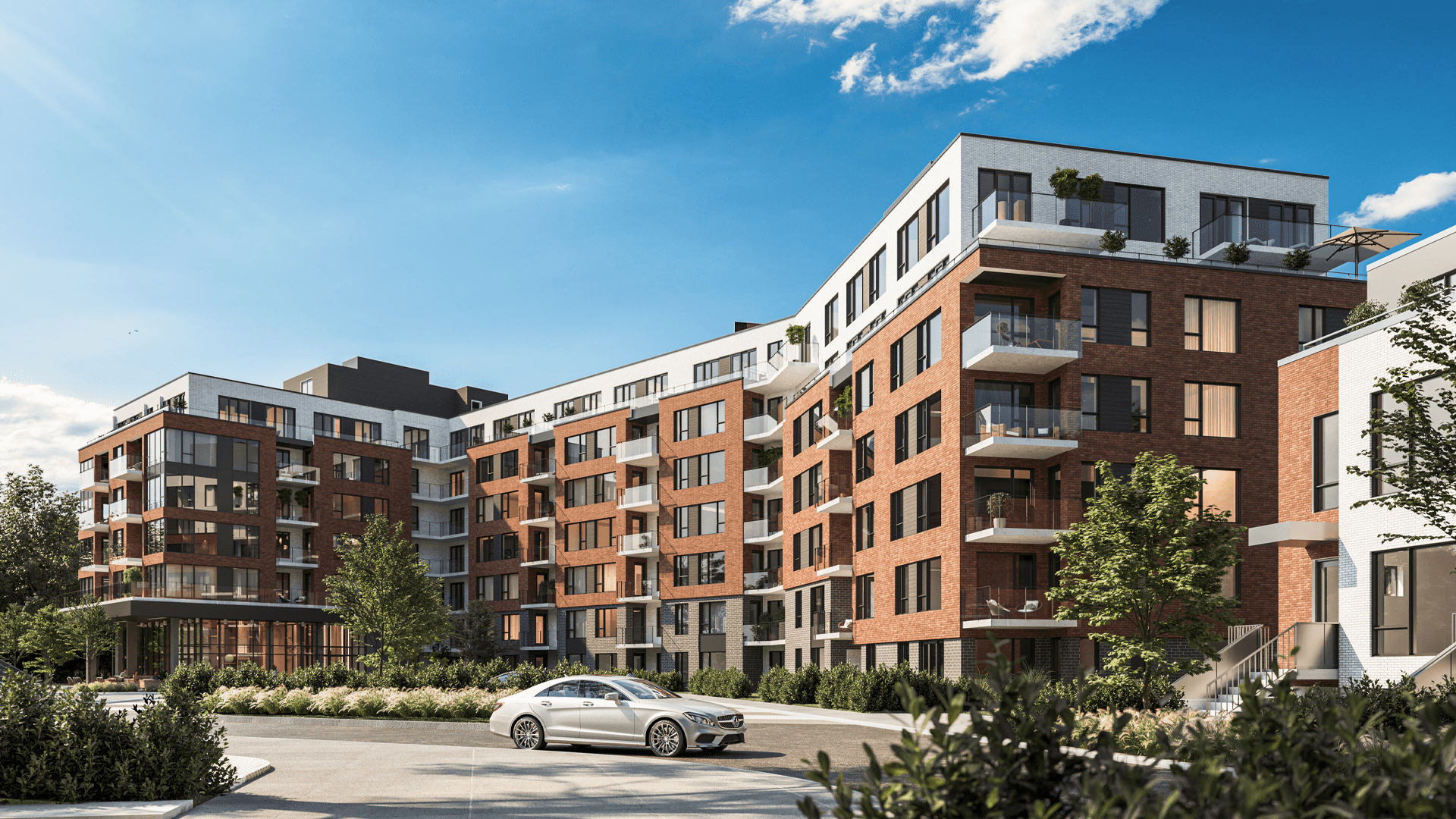 1 bedroom condo – Starting at $298,800 + taxes
2 bedroom condo – Starting at $428,800 + taxes
3 bedroom condo – Starting at $598,800 + taxes
3 bedroom maisonette – Starting at $698,800 + taxes